Holiday Lodges near the Peak District National Park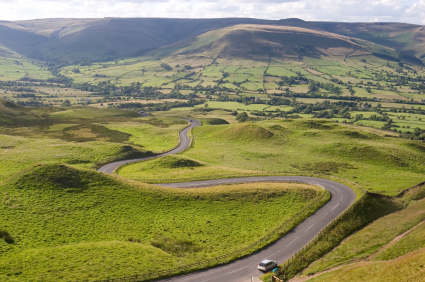 The Peak District has arguably the most dramatic landscape in England.  Located in the northern parts of Derbyshire it is a popular tourist attraction.  Its appeal to walkers & hikers is easy to see with the rocky crags that rise out of the land, its moorland and heather covered landscape contrast beautifully with woodland and rivers in the valleys offers a diverse and interesting landscape.

It's not just at ground level where the Peak District's beauty can be discovered.  There is a whole subterranean world to discover for those who enjoy caving and pot holing.  Titan Cave at Castleton is the highest natural cavern in Britain.

The peak district is not the largest national park but still boasts and area of over 500 square miles.  Millions of people each year choose the area as a place for a short break or holiday.  There are many holiday lodges in Derbyshire to choose from.  Or if you prefer you can always pick a Derbyshire holiday cottage or a holiday park.  Plenty of choice to suit all needs and budgets.

As you can see from the video below, the peak district offers a wide variety of fantastic holiday options for couples, families and groups.  There is so much to do.

This countryside is perfect for walking and other activities such as pot holing and climbing.  There are plenty of opportunities for horse riding as well.  If you are a keen cyclist there are plenty of cycle routes in the Peak District.

If it's spectacular views that you are after then Kinder Scout in the area known as the 'dark peak' or Stanage Edge are well worth a look.  There are guided walks to take advantage of where you can see rare vegetation and even the wreck of a World War 2 aircraft.

If you enjoy fishing, then as well as lodges with fishing nearby there is excellent fishing on the River Wye, River Derwent and the River Dove which are renown for trout and grayling.  In addition, fishing is possible in many lakes and reservoirs.  However, many of these are owned privately.  You will need a rod licence from the Environment Agency.

Water sports, with so many reservoirs  in the Peak District it is a haven for water sports enthusiasts with activites such as windsurfing and sailing on offer.

There are several visitor centres, Bakewell, Castleton, The Moorland Centre and in Upper Derwent within the Peak District that can provide you with local information during your stay in the area. 
---